Hey guys!
Finally, my mini giveaway can start haha! Oops!! I'm sorry for the long waiting for this giveaway... As I mentioned in the giveaway video, it's faster to upload from my mobile and it's easier for me too...
How you entry this giveaway:
1. A subscriber of my YouTube channel (thecandysbeautytv)
2. A follower in my twitter (candysbeautytv)
3. Comment in my YouTube comment box (Enter me), each person would only enter once to prevent any unfairness to everyone.
Winners will be pick in random.
First 5 pickup winners will get
1. 2 mini Korea BB cream
2. Korea face deep cleanser
3. Mini mobile lipgloss
4. Strawberry yogurt pack
Additional random 5 winners will get 1 Korea BB cream.
Open to international, winners will announced on my YouTube channel, giveaway duration will last for a month, as I have little subscriber :(
Start date: 01 sep 2011
End date: 01 oct 2011 on my birthday :)
Ending time will me Asia time (+8) 12am (2 oct)
This giveaway is not sponsor by any companies, products are bought from my pocket money.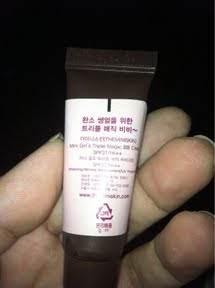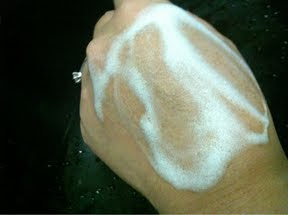 Alittle of the cleanser mix with a little water and rub till u see bubbles and apply on your face until bubbles gone or up to 5 mins, this cleanser helps to balance up your skin tones and does deep cleansing, do massage a little while bubble on your face like normal face wash, after bubbles gone, wash away.
Strawberry yogurt pack is apply only at night for replenishing the dryness and balance up your skin condition.
All products are for all skin type.
Do stop using if you have any breakouts after using the product as you maybe sensitive to the ingredient in the products but don't worry, I tried myself and I heard alot of good reviews.
- Posted using BlogPress from my iPhone